Let Us Manage Your IT Services
So you can Focus on Your Business
When you partner with Cloudspeak we become your trusted advisor to provide proactive network support. The Cloudspeak approach to IT management enables our team of technical experts to spot potential network failures before they happen, so you'll experience increased network uptime, greater productivity and enhanced business continuity. Proactive IT support takes the complexity out of technology by providing comprehensive support at one flat-rate price — no surprises. And our state-of-the-art, 24/7 Network Operations Center is located at our headquarters in Marlton, New Jersey and will support all your IT service needs.
Professional Services
Customized for Your Company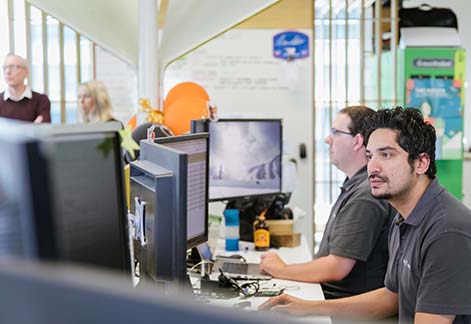 Businesses use a wide variety of cloud-based technologies to support voice, data and video services. As a result, today's network infrastructures are rapidly expanding in size and complexity to support these new technologies. These high performance networks now increasingly require specialized skill and expertise. Many businesses trust Cloudspeak for these project based infrastructure engagements or Professional Services. Cloudspeak's engineering experts maintain industry recognized certifications and are trained to design and implement a network capable of handling all your business computing needs..
The Right Approach
A Team You Can Rely On
Professional Services are only as good as the team that provides them. Cloudspeak engineers have decades of real world and business experience.
Our Engineers are unsurpassed in experience and customer satisfaction.